The Sidney School Furniture Company, and Schools Evolved from Early Days author, Linda DeVelvis, taught social studies in the Sidney City Schools and retired in 2009. She holds a bachelor's degree from Bowling Green State University, a Master's Degree from Wright State University and a gifted certification from Wright State.
In 1997, Linda received the Ashland Teacher of Achievement for the state of Ohio and in 1999, the Middle S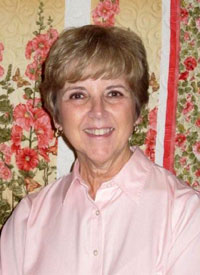 chool Teacher of the Year by the Ohio Council for Social Studies. She was selected for her teaching philosophy, innovative teaching techniques and her ability to make social studies interesting to middle school students. In 2001, Linda earned National Board Certification, a national voluntary assessment program designed to recognize effective and accomplished teachers who meet high standards.
Linda presents living history characters such as a Civil War nurse and a teacher from the 1800's. She also chaperoned eighth-grade students on 11 annual trips to Washington, D.C., was a member of the Ohio Association of Gifted Children, the Ohio Council of Social Studies and the National Middle School Association. She was involved in directing school plays for 19 years.
Now a member of the Society's board and youth committee, Linda initially served a three-year term on the Shelby County Historical Society's board during their reorganization. She has written four children's books about local history for the Society - The Big Four Bridge, Our Civil War Heroes, Kings and Castles, and A Walk Around the Clock. In 2006 she received the Individual Achievement Award from the Ohio Historical Society for her contribution of local history books for children.