Peter Loramie
The only settlement in Shelby County, Ohio, after Pickawillany was a trading post established in 1769 by a Frenchman, Peter Loramie. (Formerly located approximately one-half mile north of the present town of Ft. Loramie, on State Rt. 66, the Ft. Loramie Business Men's Association/American Legion have installed a marker near the original site. There is also a replica of the Trading Post building in a park area in downtown Ft. Loramie.)
Loramie was highly respected by the Indians and considered a great leader. Colonel John Johnston, Indian Agent in Piqua, (pictured to the right), wrote of Loramie: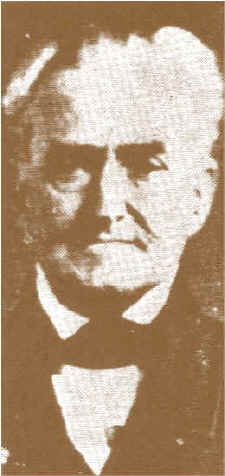 "At the time of the first settlement of Kentucky a Canadian French trader, named Loramie, established a store or trading station among the Indians. This man was a bitter enemy of the Americans, and it was for a long time the headquarters of mischief towards the settlers." (Loramie encouraged Indian raids on settlers, and into Kentucky).
"The French had the faculty of endearing themselves to the Indians, and no doubt Loramie was, in this respect, fully equal to any of his countrymen, and gained great influence over them. They formed with the natives attachments of the most tender and abiding kind." "I have," said Col. Johnston, "seen the Indians burst into tears when speaking of the time when their French father had dominion over them, and their attachment to this day remains unabated."
Because of the extensive Indian activity, the trading post was believed to pose a threat to Kentucky. The Kentuckians sent an army, led by General George Rogers Clark, who attacked the Loramie trading post in 1782, burning the store to the ground. Peter Loramie survived the attack and eventually relocated in Missouri to live out the remainder of his days.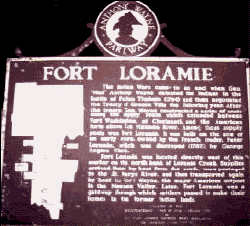 'Immigration' segment written in November, 1997 by David Lodge