Monarch Machine Tool Company
Monarch Machine Tool Company, has a storied history in Sidney. I. H. Thedieck, the leading retailer in the town at the turn of the century, was instrumental in bringing Monarch to Sidney in 1909. He purchased the assets from a defunct business in Detroit and raised money for the sale of the stock in part by hiring a driver to circle the courtsquare in a wagon, advertising the stock for sale.
Monarch made machine to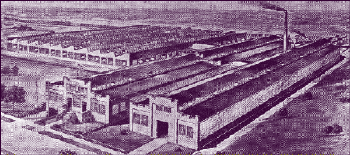 ols. The company's weekly payroll for the first year was $170. World War I brought phenomenal growth to Monarch as government orders for engine lathes poured into the plant. A total of 2,350 lathes were shipped during 1917 (versus 186 lathes in 1910) and a still larger number the next year. By the end of World War I in 1918, the company employed more than 250 workers.
Over the next half century, Monarch meant more to the local economy and the welfare of this community than any other business. At the height of WW II, 2,500 workers, including 500 women, went home with paychecks from Monarch. The company won five prestigious Navy 'E' awards for superior achievement during the war. The facility is located at 615 Oak Avenue.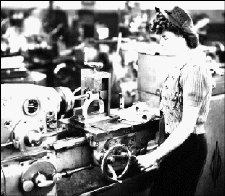 Industry segment written in January, 1998 by Rich Wallace